Welcome to our Support Center

These are the settings for the WP Mail SMTP Plugin.
Download the plugin from the Plugin dashboard and active. It will appear in the WordPress menu on your admin dashboard.

Plugin Settings
From Mail:
The emails from which emails are sent from.
If you are using an email provider (Gmail, Yahoo, Outlook.com.etc) this should be the email address for that account.
Please not that other plugins can change this, to prevent this use the setting below.
Check the box Force From Email
If checked, the From Email setting above will be used for all emails, ignoring values set by other plugins.
From Name:
The name from which emails are sent form (Usually Your Website or Your Name)
Check the box Force From name
If checked, the From Name setting above will be used for all emails, ignoring values set by other plugins.
Mailer

Return Path
Check the box for Set the return path to match the From Email
Return path indicate where the non-delivery receipts – or bounce messages – are to be sent.
If unchecked bounce messages may be lost.
Default None
You currently have the native WordPress option selected. Please select any other Mailer option above to continue the setup.
SAVE SETTINGS
SELECT OTHER TO USE YOUR CURRENT EMAIL PROVIDER
Other SMTP Host
SMTP Host: enter host name in box
Encryption: None SSL TLS
For most servers TLS is the recommended option. If your host offers both SSL and TLS options, we recommend TLS as it is an improved version of SSL.
SMTP Port: Enter the port provided by your email provider
Auto TLS
By default TLS encryption is automatically used if the server supports it, which is recommended in some cases, due to server misconfigurations, this can cause issues and may need to be disabled.
Authentication: make sure this is turned on.
SMTP Username
SMTP Password
The password is stored in plain text. We highly recommend you st up your password in your WordPress configuration file for improved security: to do this add the lines below.to your wp.config.php file.
define( 'WPMS_ON' , true );
define( 'WPMS_SMTP_PASS' , your_password' )

Send A Test Email
Send to: Enter email address where you want the test sent
Change an email address a test email will be sent to
HTML: Make sure this button is ON.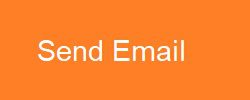 Your email test was sent successfully! Please check your inbox to make sure it was delivered.